Thanks so much to Ms. Patterson and Mrs. L who nominated me..........you guys are so sweet! :-)
In order to pass this on, here are 10 blogs that I MUST READ (usually a number of times a day)..........
If you are a PreK teacher, you MUST check out Carisa's Blog. I kinda stumbled across it when I first started blogging (almost a year ago) and have learned something new every day from her! Thanks Carisa for all you do and for your giving heart!


FULL of wonderful theme ideas - are you serious - this mama is AMAZING!!!
Annette has great things to say about everything.............I especially LOVE all the book reviews she gives :-)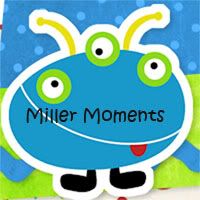 Check out Miller Moments for some COOL learning!
Dawn is a sweet, sweet lady and she makes the CUTEST preschool packs! She has a firefighter one coming soon, so make sure you don't miss it!
Holly is a creative genius! I LOVE all the things she creates :-)
Check out Karen's blog for all the fun things she does at home with her girls.



Maureen's Blog is AMAZING! She has some super cute preschool ideas :-)
I love EVERYTHING about Totally Tots....it has EVERYTHING!! Craft, themes, Bible verses - you name it, it's there (and so is the quality)!


I learn something new every day at Time 4 Kindergarten - check it out!